November 19, 2019 - /PressAdvantage/ - KAT Laser Salon, a cosmetic laser treatments salon based in Waterloo, Sydney, has announced that they have recently launched a new website. They provide laser tattoo removal, hair removal, and skin rejuvenation services. It is just their first year in Waterloo but they have almost 20 years of experience on laser treatments and other energy-based aesthetic technologies. The practice was founded by Dr. Tran Thi Anh Tu, MD, PhD., who is also a founding member of the Cynosure Asia Pacific Medical Advisory Board.
A spokesperson for KAT Laser Salon says, "We are proud to be part of Waterloo's up-and-coming area and conveniently located in one central hub with fine dining restaurants, cafes, cosmetics and interior designers. And recently, we have launched our new website, which we expect to be able provide the information that people require about the laser treatments that we provide. We hope to see you soon in our clinic."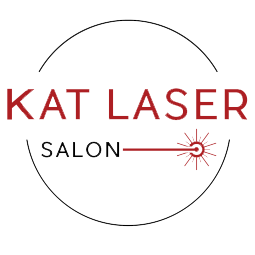 For tattoo removal, KAT Laser Salon uses one of the biggest breakthroughs, which is the PicoSure® ultra-short picosecond pulse duration laser. It is capable of removing tattoos up to 75 percent faster than the conventional Q-Switched Nd:YAG laser. Also, by using ultra-short pulse duration, it minimizes the amount of heat to the surrounding skin, thus keeping to a minimum any unwanted side effects while maximizing comfort and keeping downtime to a minimum.
Furthermore, PicoSure® can get rid of a wide spectrum of ink colours, including the stubborn blue and green inks, as well as black and red. It also has a Boost adjusting feature that amplifies its PressureWave™ technology to deal with tattoos that have stopped responding to other lasers. More information about this can be gleaned from their new website at https://katlaser.com.au/.
PicoSure® is the only aesthetic picosecond laser that is both FDA-cleared and TGA-listed for tattoo removal. It has been found to have 75 percent or greater clearance after just one treatment. Also, the ultra-short picosecond pulses result into a more thorough ink particle destruction. It is also able to handle stubborn tattoos that have stopped fading when using other lasers.
Aside from laser tattoo removal, KAT Laser Salon also offers laser hair removal using Venus Velocity™. This laser technology targets the hair follicle during the anagen phase or the growth phase. Approximately 30 percent of the air is in the anagen phase at any given time, which is why several treatments would be needed to see results. The principle is to destroy the hair follicle to prevent hair from growing, with the result that there is permanent hair reduction.
With the Venus Velocity™ laser technology, unwanted hair is removed in less time compared to conventional treatments. Also, this laser technology also works for large areas of the body. And the laser treatments have been found to be safe for all skin tones, including tanned skin. Its advanced cooling system works on contact to make sure that the skin is always protected. And finally, there is no downtime. Those who undergo laser hair removal treatment can immediately get back to their regular routine.
KAT Laser Salon also offers skin tightening through the leading skin rejuvenation procedure, Thermage®. This technology works by focusing radiofrequency (RF) energy to deeper skin layers. Immediate skin tightening is achieved through the RF heat being able to contract collagen fibres in the treated areas. More skin tightening is expected to occur during the six-month period after the treatment. This is due to the stimulation of the fibroblasts by the RF energy. Fibroblasts are responsible for the natural production of collagen and elastin fibres, which are required to have more young-looking skin.
Those who are looking for a laser tattoo removal Sydney service provider can visit their newly launched website or contact on the phone or through email. They are open on Wednesdays, from 10:00 am to 7:00 pm; Thursdays, from 10:00 am to 8:00 pm; and on Saturdays and Sundays, from 10:00 am to 5:00 pm.
###
For more information about Helium Digital, contact the company here:

Helium Digital
Greg Gillespie
+61414619891
greg@heliumseo.com.au
Sydney
NSW
Australia
ReleaseID: 60032447